Faculty, Staff & Students have access to Microsoft OneDrive. You can access OneDrive online by going to Microsoft Office 365 Portal.
Sign in using your ULID@louisiana.edu and password. Look for this icon:
One you click OneDrive, you will see your Online Space here:

As you can see, there are folders and files already here (In this example only). Your OneDrive will most likely be empty.
Things you can do in OneDrive:
Microsoft OneDrive on the Apple Store
Microsoft OneDrive app on Google Play
The OneDrive app will show the same files and folder on your account. Just log in using your ULID@louisiana.edu & password like before:
In the app you can:
Edit Office Docs (Including, Powerpoint, Excel, Word, and Text)
View many other docs like PDFs
If music, videos or photos are in OneDrive then you can view or play them
Take a picture and have it save directly to OneDrive
Share Files with other Faculty, Staff or Students
Using OneDrive on your Windows PC:
If you use the latest software, you already have the OneDrive sync app.
Select the Start button, search for OneDrive, and then open it.

When OneDrive Setup starts, enter your work or school account, and then select Sign in.
OR 
To sign into OneDrive on your PC, click the icon in the system tray:
You will see an option to Sign in:
Sign in using your ULID@louisiana.edu:
Once you are signed in it should start syncing your files to your OneDrive (Typically located in your Documents Folders):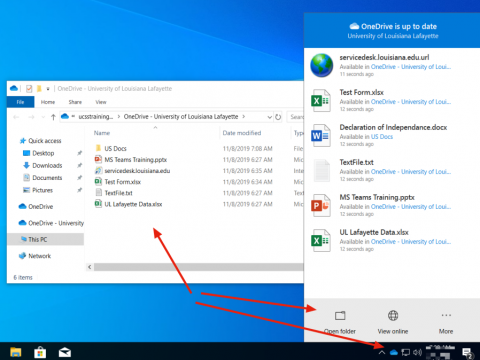 You can store all of your files here in these folders and they should sync to the OneDrive Cloud location and also be visable on your phone.
OneDrive for Mac:
Works similar to the Windows Setup, you can get OneDrive from the Mac App Store: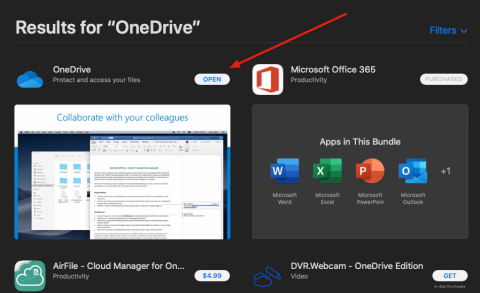 For those who used OneDrive before the August Conversion:
You need to move your files from the old account to the new one. The best and easiest way to do that is to sign into your old & new accounts on your Windows PC: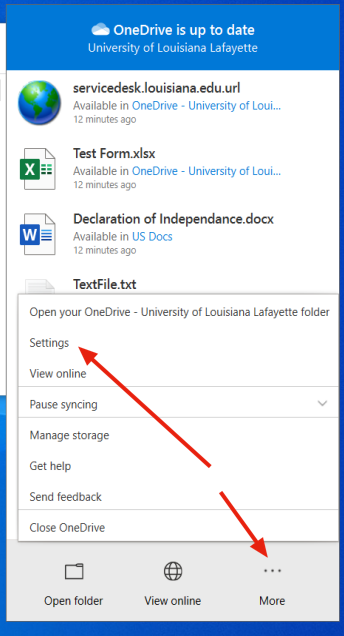 Once you select SETTINGS, you can add another account. Add ULID@win.louisiana.edu and your old files from OneDrive will sync. Copy from the old folder to the new.
You will now have two account icons: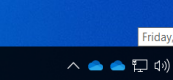 Open each folder and drag from the old to the new and let it sync:
Once they sync, then you are done!
If you are in a Mac... you can sign in to two accounts as well.
You can download these instructions via PDF here
If you have any questions, please call or email the IT Service Desk @ 482-HELP.