Once logged in click "Upload" or drag and drop your files in the other box and click "Upload Files":
Once you click "Upload", you will see a box come up which allows Enter a note about the file.
You can either drag and drop the file you would like to upload or you can click "Browse" to locate the file on your computer.
Once you have the selected file click "Upload"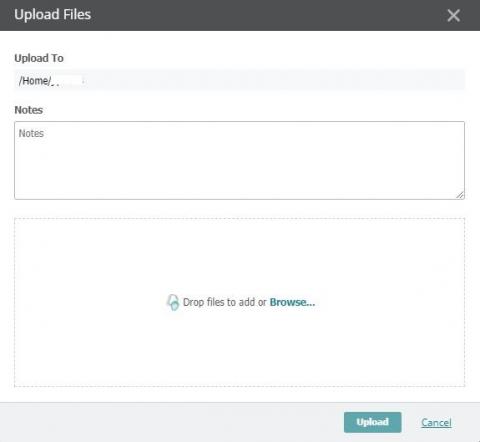 Wait for the upload to complete which may take a while depending on the file size
Once the upload is complete, verify that the file is in the window then close the window.
Check the box next to the file you want to send, then click the "Send" button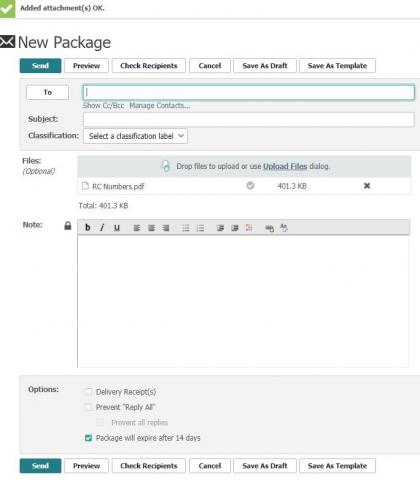 Enter the email address you are sending this to. This is made for large file transfers for University and/or outside organizations. The email address does not need to be a ULID@louisiana.edu address.
Add a Subject line
Make sure your filename shows
Enter any information you need to the recipient in the Notes section.
Delivery Receipts are available by checking that box.
NOTE, the package will expire in 14 days.
Hit "Send"
The Recipient can click the link in the email they receive to download the file. If you selected delivery receipt you will get notified when they have completed the download. At that point you can log back in and remove the file. It will be removed in 14 days regardless.
If you have any questions, please contact the IT Service Desk @ 482-HELP or ithelp@louisiana.edu