To Access our Academic or Administrative Calendars you can go to the following Public URLs:
UL Lafayette Academic Calendar
UL Lafayette Administrative Calendar
To Subscribe to these calendars you can do the following.
Open your Office 365 Webmail:
Log onto your campus Webmail. You can get to your campus webmail by going to https://webmail.louisiana.edu
Once you are on your webmail page, look for the Calendar icon at the bottom left of the page. It should look like this:
Once you have opened your calendar page, you can look for "IMPORT CALENDAR" on the left of your screen.
You should see the option to add a Calendar "FROM WEB" link like this: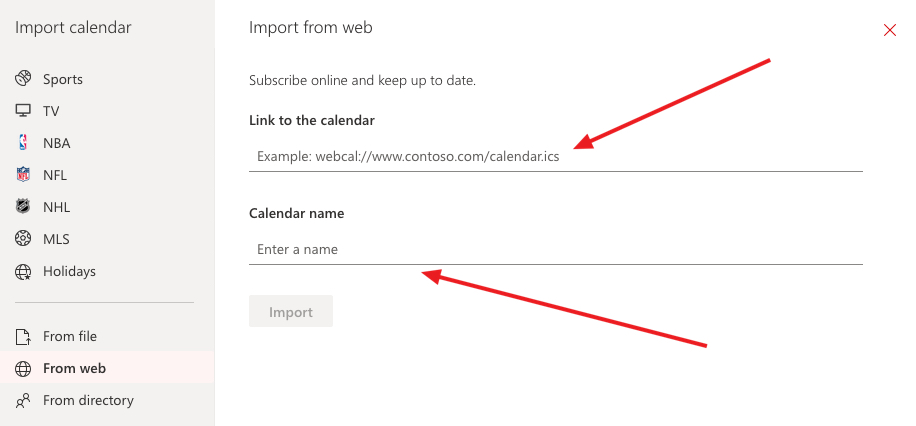 For the Academic Calendar, you need to paste the following link (Right Click and Save Link):
For the Name you can put "UL Academic Calendar" and then hit IMPORT
Once that is done you can repeat the process for the UL Administrative Calendar. The URL for the Administrative Calendar is this:
Once this is done, these Calendars should be available in your Outlook Client and on your Outlook App for your smartphone.