On Wednesday, May 17, Moodle access will transition to single sign-on using Microsoft authentication. Faculty, staff and students logging into Moodle will now be prompted to enter their Microsoft 365 credentials, with the login username in the format ULID@louisiana.edu (see example below).  If you are already logged into another online Microsoft application, such as web-mail, you may not see the login screen when logging into Moodle.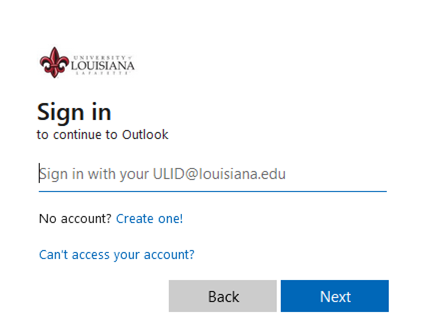 After logging in with Microsoft 365 credentials, individuals might also be prompted to confirm their identity via Multi-Factor Authentication (MFA) when first accessing Moodle on a new device.

For any questions or concerns, please contact the University IT Service Desk at ithelp@louisiana.edu or 337-482-4357.